KATA LITE-433 DL SHOULDER BAG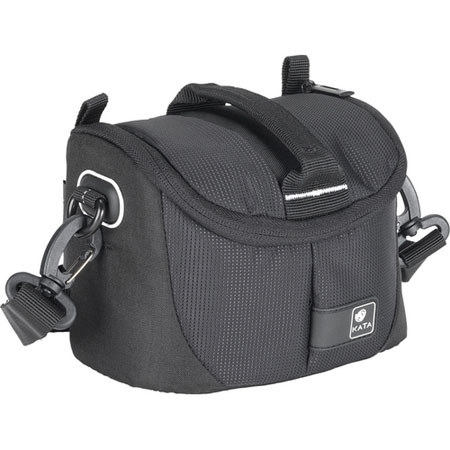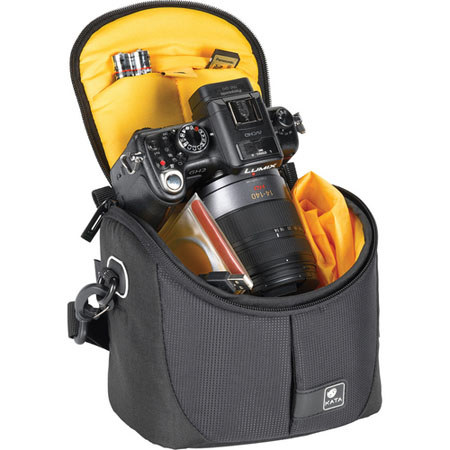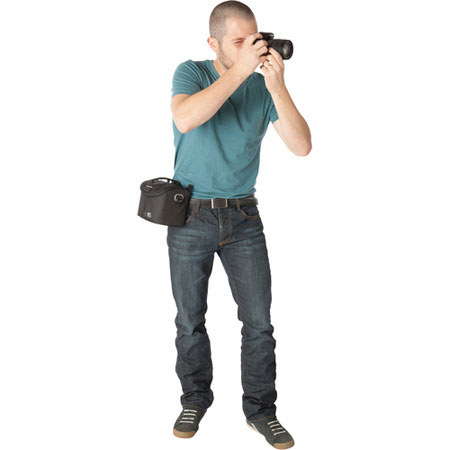 The Kata Lite-433 DL Shoulder Bag is slightly larger than the Lite-431 DL, but is still a compact way to carry around your photo or video gear. This is a no-frills bag with enough space for the bare essentials as well as a few small accessories such as batteries and memory cards.

The exterior is made from a durable combination of 75% ripstop nylon and 25% regular nylon. The inside features Kata's bright yellow padded fabric that both protects your gear and makes it easier to locate when shooting in lower light scenarios. Inside the top lid is an organizer pocket for the small stuff such as media cards and batteries.

The bag offers three carrying options. The included Elasto-Guard shoulder strap is adjustable and removable. Once removed, you can use the handy belt loops for hands free traveling. The top carry handle is unique in that it is designed to run perpendicular to the rest of the bag. This kind of design gives the bag a thin profile while walking. An easy throw zipper opens the front flap. When the weather turns against you, use the included rain cover to protect your gear from the elements.
Specifications
Material
75% Ripstop nylon
25% nylon
Type of Closure
Zipper
Carrying/Transport Options
Shoulder strap
Top carry handle
Belt loops
Dimensions
Exterior: 5.7" x 6.1" x 6.9" / 144.78 x 154.94 x 175.26 mm
Interior: 4.3" x 5.5" x 6.3" / 109.22 x 139.7 x 160.02 mm
Weight
Max: 0.6 lbs / 0.27 kg (with dividers)
Min: 0.4 lbs / 0.18 kg (bag only)